The Big Phone Store vs 4Gadgets
Click here to learn about the cosmetic condition of our devices...
The Big Phone Store vs 4Gadgets
With the rise of online retailers, it can be confusing to know which online store is best to buy from. Here at The Big Phone Store we want to make your shopping experience as easy and smooth as possible. Time is precious for everyone these days and who honestly has the time to trawl through the internet to work out which store is better than the next. Working out which device you want is hard enough let alone where to buy it from. So, to help you we have done all the homework and set out in a very helpful table how we compare to 4gadgets to show you that The Big Phone Store really is the best option for you!
| | | 4gadgets |
| --- | --- | --- |
| PRICES (checked constantly throughout the day) | | |
| WIDE SELECTION OF MODELS | | |
| SELL OTHER TECH | | |
| ACCESSORIES FROM TOP BRANDS | | |
| BUNDLED DEALS | | |
| UK SPECIFICATION MODELS ONLY | | --- |
| UK OWNERSHIP | | |
| CERTIFIED WITH 70+ QUALITY CHECKS | | |
| WALK-IN BROWSE AND PURCHASE | | |
| USER FRIENDLY WEBSITE (in our opinion) | | |
| UK BASED TELEPHONE CUSTOMER SERVICE | | |
| SELLING PHONES SINCE 1999 | | |
| OVER 5 MILLION DEVICES SOLD | | --- |
| UK FREEPHONE NUMBER | | |
| TRUST PILOT RATING | | |
| GOOGLE RATING | | |
| 12 MONTH WARRANTY | | |
| FLEXIBLE PURCHASE OPTIONS INCLUDING INTEREST FREE | | |
| COMPLETE SANITISATION OF ALL REFURBISHED PRODUCTS | | |
*Information correct as at the time of collating from competitor website (15/06/2020).
*A dash (n/a) is used when we were unable to find information on the competitors website.
Best Alternative to 4Gadgets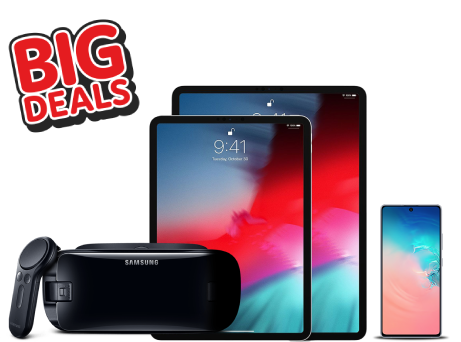 Prices
When all said and done, ultimately price is probably the most important deciding factor when purchasing anything and this is where our biggest strength lies. Our prices are truly unbeatable! Not only are we generally 20% cheaper than any other online refurbished phone retailer but we also have fantastic offers that leaves you with a little more spending money! We check prices throughout the day to make sure we are not beaten on price but can others say the same? We are definitely cheaper than 4gadgets but on the few items where 4gadgets are slightly more competitive we note there is no stock availability on their website!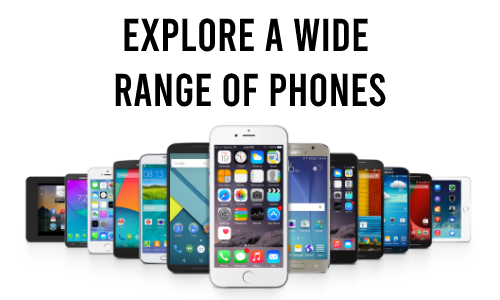 Wide Selection of Models
The Big Phone Store understands that choice is everything and that the bigger the choice the easier it is to compare just to make sure that you are getting the perfect device for you. We absolutely love the fact that our great selection of models range from the latest models to the more older or even retro models which really is unique to us! As well as the well- known brands such as Apple iPhones, Samsung, Huawei, HTC, Google Pixels, Sony, Nokia Oneplus and LG, we also offer devices from lesser known brands such as Oppo, Xiaomi, Acer, Doro, Virgin, Vodafone and many more. 4gadgets range is definitely more limited when it comes to a selection of models when compared to us and our stock availability is better too!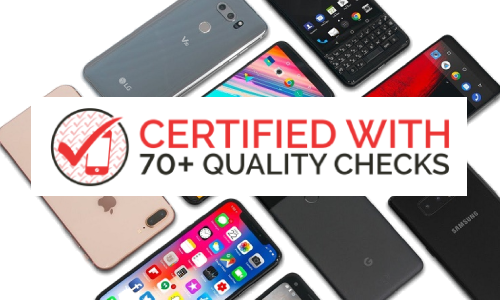 Certified With 70+ Quality Checks
When buying a refurbished product, you need to know that it has been rigorously tested and that no stone is left unturned. All our refurbished products have been fully tested and we carry out up to 70 automated tests to ensure your device is fully functional prior to dispatch. Most other retailers including 4gadgets carry out tests but none say as much as 70!